Now you can order from our full menu direct from your couch! Also, sign up for rewards and purchase gift cards as well!
Street Meet open for Dine-In, Outdoor Seating, Curbside Pick Up and Online Ordering
11:30am until 11:00pm
Open 7 days a week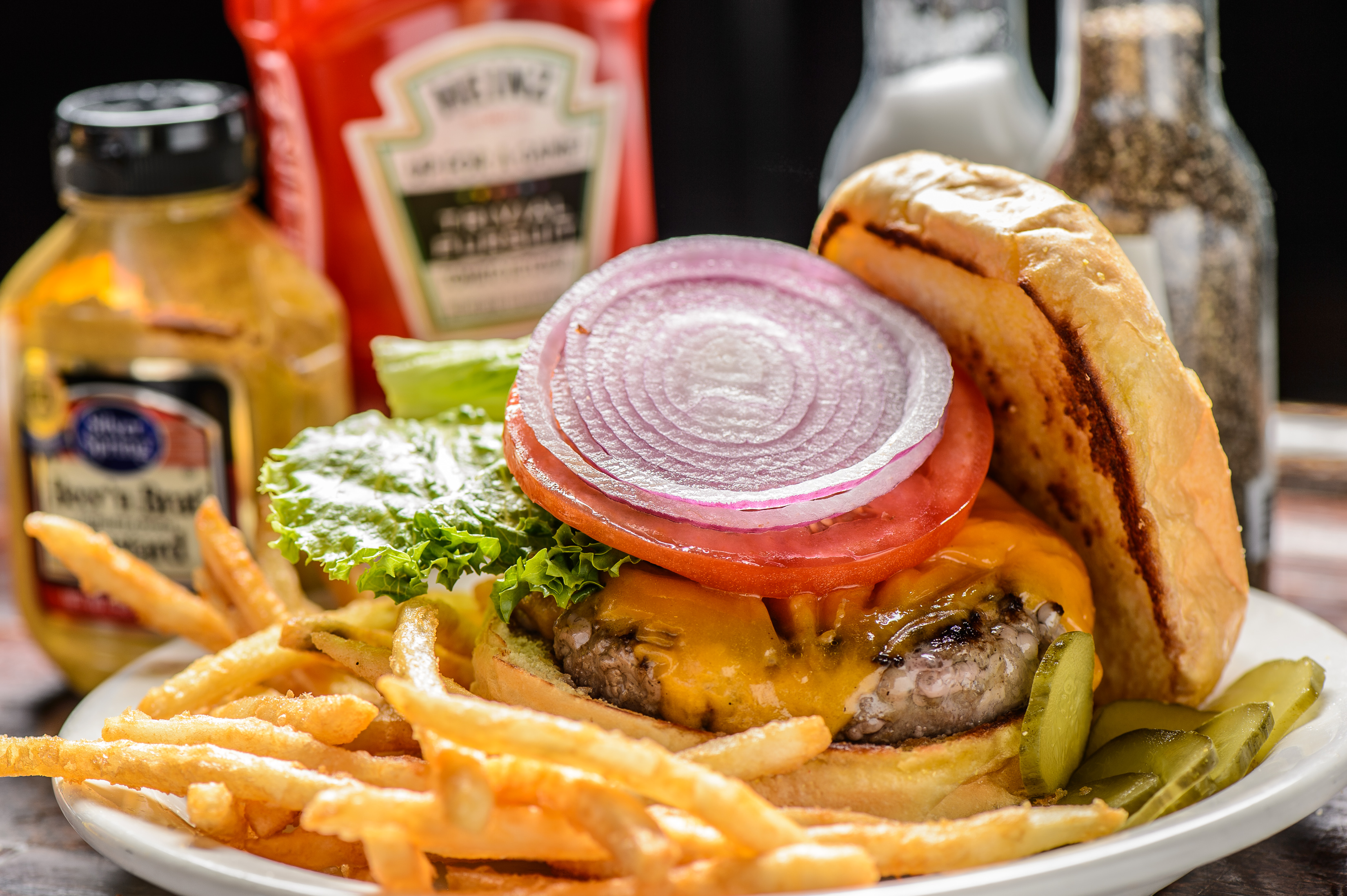 Street Meet is a locally-owned, family-friendly American tavern and restaurant serving Bluffton and Hilton Head
If you're looking for a home-away-from-home style experience, stop in for lunch, dinner, or late night. As a small business owned and operated by proud patriots, we feel there's nothing more American than our vision. We take pride in our connection with the veterans-assistance foundation, Honor our Heroes, and consistent charitable donations to the community in which we live. A tasteful selection of American whiskey and Bourbon sits on our liquor shelves and American craft-brews are at the forefront of the beer we serve. We also offer American-made apparel and memorabilia.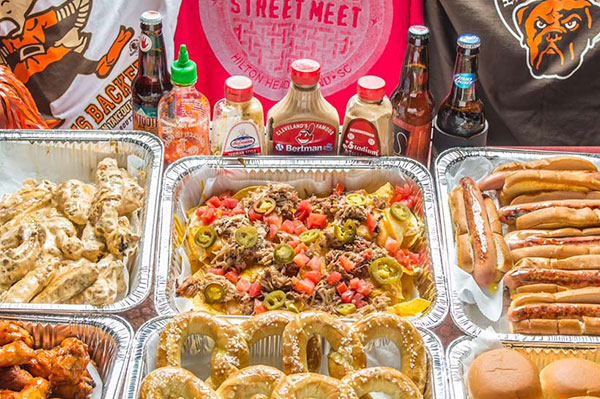 Street Meet is your LOCAL place for Business catering on Hilton Head Island and Bluffton!  Pick up or delivery!  No group too small or too large.  Order by 4pm for next day PICK UP or DELIVERY!  (fees apply). ONLINE ORDERING coming April 2019.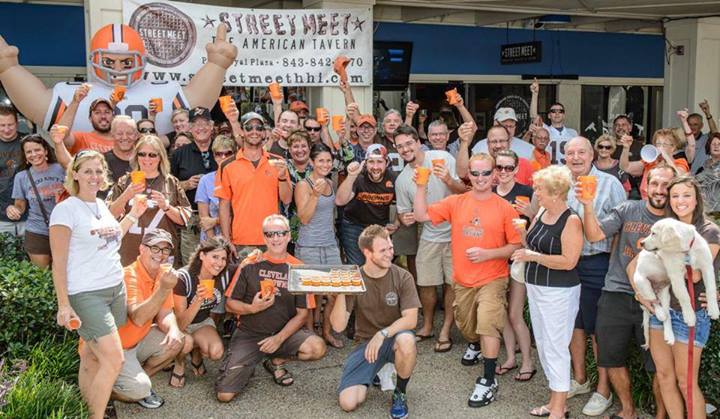 Street Meet is Hilton Head's North-end locals meeting place.  We've got you covered for  March Madness, NFL games (we are the OFFICIAL Browns Backers Charter) or meeting after a local high school sports event!  We also host live music (The Chiggers coming soon!),and  fundraising nights that give back to our community.  We can host your happy hour or private party.  We are in your neighborhood and ready with drink specials and dinner specials 7 nights a week! As always, thanks for Dining Local!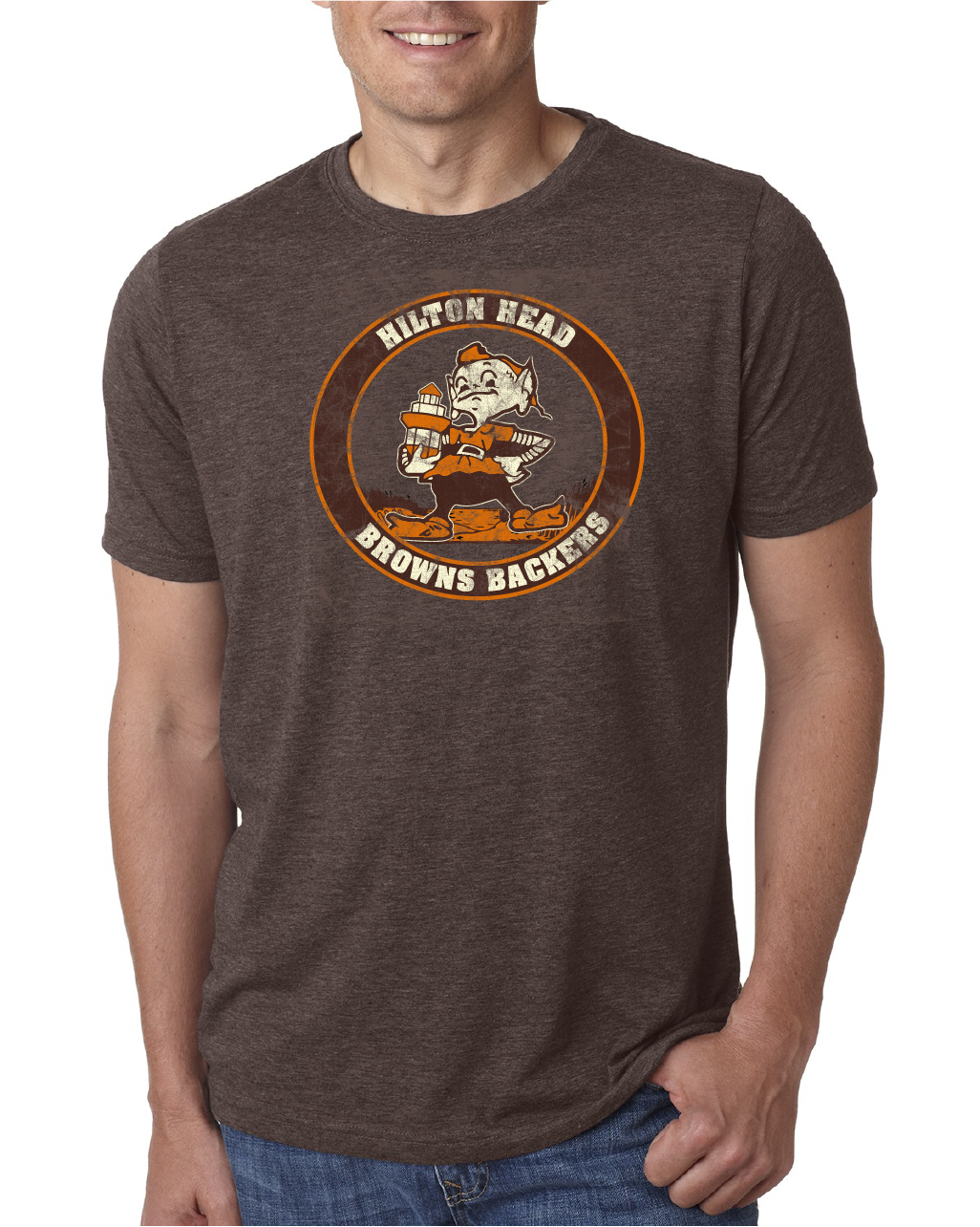 Tshirts, hats, barware and more.  This is the place to shop for your Street Meet, Local and Ohio Gear! 
Official Home of the Browns Backers
Catch every game of our beloved Cleveland Browns at your home away from home. With indoor and outdoor seating, 10 wide screen TVs and food and drink specials every Sunday, only place better to watch is the stadium itself!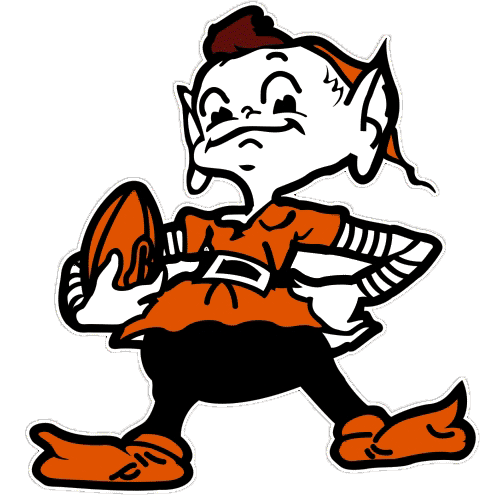 Street Meet American Tavern
Port Royal Plaza
95 Mathews Dr.
Suite #D11
Hilton Head Island, SC 29926
(843) 842-2570
Open Six Days a Week with continuous service...
11:30am until 11:00pm
Open 7 days a week
Street Meet Hilton Head Island